4899-ON
10.7 acres or 4.33 hectares
45.266521, -77.875611
Electricity and Telephone Service
PROPERTY 4899-ON
Part of the East Half of Lot 19, Concession 2, Township of Wicklow, County of Hastings, Ontario, 10.7 acres or 4.33 hectares. Bordered on the north by three hundred feet plus on Davis Road and on the west by well over one thousand, five hundred feet on Frantz Road, one certainly won't have any difficulty accessing any portion of this partly surveyed, treed acreage. Both of these routes are year round and telephone and hydro hookups are available. The location is two miles northwest of the hamlet of Maple Leaf on Highway 62, just a few minutes
east of the village of Maynooth. Here one is amid one of the nicest summer areas in Ontario – surrounded by Algonquin Park, Barry's Bay and the Town of Bancroft all within a short drive. Algonquin is one of the largest and most popular provincial parks in Canada. Barry's Bay summer visitors enjoy a myriad of lakes including Bark, Papineau, Carson, Kamaniskey, Wadsworth, Golden etc. and Bancroft, on Highway 28 and 62, is the hub of northern Hastings County. The northern half of the county of Wicklow is over ninety percent Crown land –
known as the Madawaska Highlands for its tree covered hills and valleys. Whether your choice is a permanent or seasonal residence, this could be the one for you. Price $33,330.00, payable $4,980.00 cash with order and fifty monthly payments of $567.00 each, and interest; or $29,997.00 (being 10% off) if paid $4,998.00 cash with order and $24,999.00 within thirty days thereafter.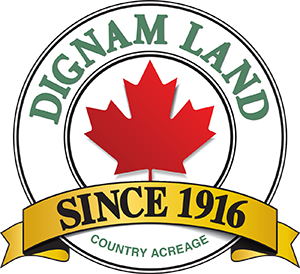 "You can't buy a century of experience... but you can rely on ours!"