4830-ON
22.16 acres or 8.9 hectares.
48.6796368, -80.740613
Electricity and Telephone Service
PROPERTY 4830-ON
Part 2,  Plan 6R-8675, Part of North Half Lot 6, Concession 4, Township of Clergue, District of Cochrane, Ontario, 22.16 acres or 8.9 hectares. Newly surveyed, this good sized property offers over one thousand, eight hundred feet of year round roadfrontage. It has nine hundred and fifty-nine feet on the north side of Reese Road and eight hundred and fifty-one feet on the south side of Moffat Road. Both routes offer power and telephone services. Depth on the east and west boundaries average over one thousand, one hundred and eighty feet, providing ample room for future building when required. Fully treed, cover is predominately poplar – with some evergreen mix as well and the terrain is mainly level throughout. This quiet rural setting is lightly settled with only a handful of homes and family farms in the region. Easy to reach, the property is located a half mile north of Trans Canada Highway 11 and less than two miles south of Porquis Junction. There are several sections of Crown land nearby and many lakes and rivers in the region. Simply a great location to enjoy the great outdoors and all it has to offer. Minerals are reserved. Price $26,660.00, payable $3,960.00 cash with order and fifty monthly payments of $454.00 each, and interest; or $23,994.00 (being 10% off) if paid $3,995.00 cash with order and $19,999.00 within thirty days thereafter.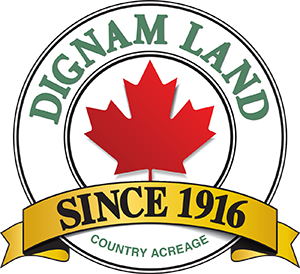 "You can't buy a century of experience... but you can rely on ours!"